Alumnus, Tyler Stack, to compete in Deaflympics in May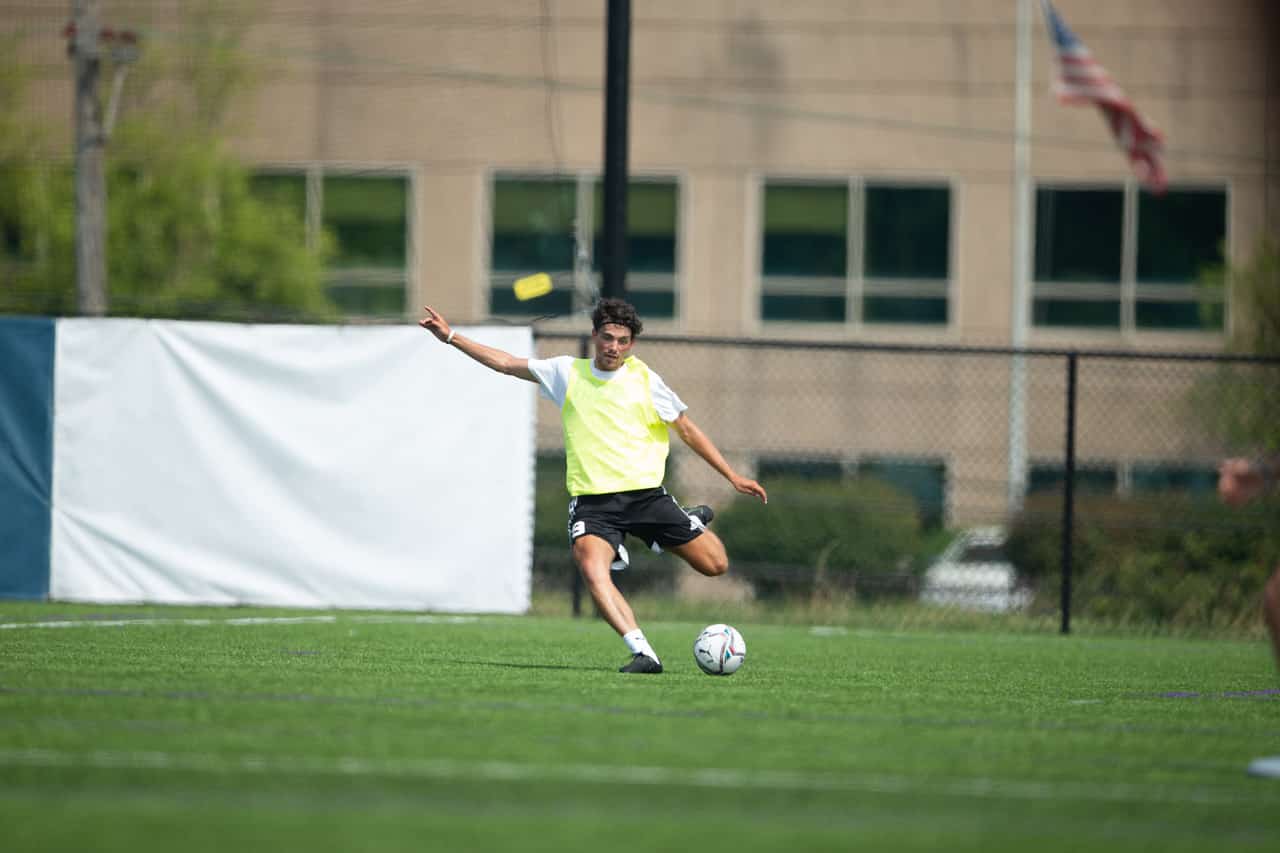 We are so proud of our school alumnus Tyler Stack! Tyler, who is profoundly deaf and has two cochlear implants, started preschool at DePaul School for Hearing and Speech when he was three
 years old. With the help of the teachers, audiologists, and speech-language pathologists at DePaul School,  he transitioned to Saint Margaret of Scotland in Greentree when he was 13 years old. After leaving DePaul School, he played alongside his hearing peers in various sports including soccer, basketball and dek hockey. However, soccer soon became Tyler's main passion.
As Tyler started high school at Seton LaSalle, his soccer career took off. He quickly advanced to the varsity squad and became team captain, scoring points left and right as the team's striker. His talent and versatility shined through whether Tyler played offensive or defensive positions.
His incredible defensive performances at Seton LaSalle launched Tyler onto the soccer team at the University of Mount Union where he is currently pursuing a major in exercise science and a minor in sport business. One of his teammates urged Tyler to try out for the USA Deaf Men's National Soccer Team. He played in the Deaf Team USA Camp last July and tried out for the 2022 USA Deaf Men's National Soccer Team. He was announced as one of the starting defenders and will travel with the team to Caxias do Dul, Brazil to compete in the Deaflympics this May!
There will be 20 countries represented in the 2021/2022 Summer Deaflympics: Argentina. Brazil, Egypt, France, Germany, Greece, Iran, Iraq, Italy, Korea, Mali, Mexico, Netherlands, Poland, Russian Federation, Senegal, Turkey, Ukraine, USA, and Uzbekistan. Opening Ceremonies are May 1, 2022, and the Gold Medal Game is Sunday, May 15. We will be cheering Tyler and his teammates on as they hopefully win the gold!
Additional Articles: