DePaul School's Elementary curriculum is one of the only programs of its kind in the United States where deaf or hard of hearing children ages 5-15 learn to listen and speak. Most Listening and Spoken Language (LSL) schools end their programs at kindergarten.  DePaul's Elementary Department students are engaged in a project-based technology curriculum and have ample opportunities to use computers, Smart Boards, iPads, Kindles, and robotics.
Below is a sample schedule for an elementary student. Students schedules vary based on the child and/or day. If you have schedule questions specific to your student, please reach out to his/her teacher.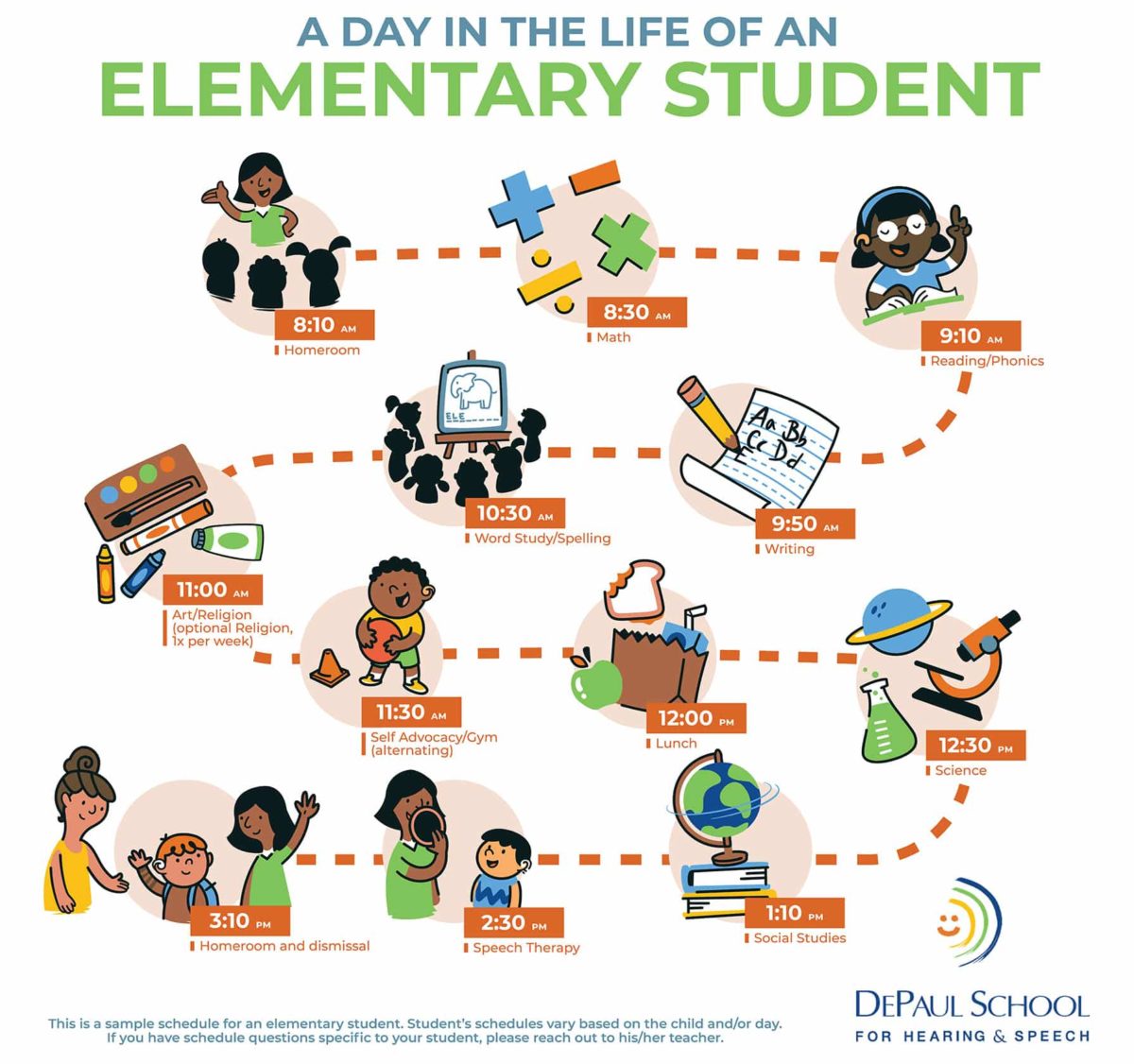 Complete Academic Program
DePaul School's Elementary Department provides a complete academic program with emphasis on the development of language and literacy skills in all subject areas. Students receive daily instruction in reading, writing, mathematics, science, and social studies. The curriculum in all subject areas is closely aligned with Pennsylvania's core standards. Students also receive instruction in art, music, physical education, and health.
Speech Therapy
All students in the Elementary Department receive individual speech therapy three to five times per week, and have on-site educational audiology support to troubleshoot, diagnose, and/or treat any problems or concerns with a student's hearing technology.
Technology in the Classroom
DePaul School for Hearing and Speech is committed to providing students access to the highest quality sound available. In every classroom, we offer a comprehensive soundfield system and individualized Bluetooth accessories that pair with each child's hearing devices. This ensures the most effective access to sound and allows every child to make the most of their learning.