DePaul School for Hearing and Speech teaches children who are deaf,  hard of hearing, or with severe speech delays to listen and speak.
At DePaul School for Hearing and Speech, we celebrate the success of each individual child with hearing loss and speech delays as he or she transitions to and thrives in the hearing and speaking world. Located in Pittsburgh, PA, DePaul School is the only Listening and Spoken Language (LSL) school in the western Pennsylvania, Ohio and West Virginia tri-state area.
This school for deaf children works with children from birth through 8th grade to prepare them for a world of sound. Our goal for every student is for them to transition to their neighborhood schools alongside their peers with typical hearing. Most of our students transition by kindergarten!
Has your child been recently diagnosed with hearing loss? The first few weeks after a diagnosis can be overwhelming. There is a lot to learn, but know that there are caring, experienced and knowledgeable professionals ready to help you with all of your questions.
Founded in 1908 by the Catholic Diocese of Pittsburgh and the Sisters of Charity of Seton Hill, DePaul School for Hearing and Speech has been providing quality Listening and Spoken Language (LSL) education for children with hearing loss for over 100 years. The goal then, as it is now, was to prepare each student for success in our hearing and speaking world.
At DePaul School, we understand and closely follow up-to-date methodologies in technology and education, constantly realigning our programs to ensure each child's success. We take a comprehensive approach to nurturing young children who are deaf or hard of hearing and their families.
Develop a Network of Support with Music and Play Groups
Little Listeners Music Group:
Connect with other parents and their children who have hearing loss while you sing, dance, play and socialize. Led by a Teacher of the Deaf, Speech/Language Pathologist, and Audiologist, this relaxed music-social group meets monthly to focus on simple songs and tips that can help develop listening and spoken language skills. Register on our form to the right.
Summer Play Group:
You and your baby/toddler are in for a summer full of fun indoor and outdoor activities designed to develop listening and language skills!
Work with our expert team of teachers of the deaf and speech language pathologists and help your little listener develop the foundations of speech and language to succeed in the listening and speaking world.
This summer session is also a great opportunity to connect with other families of deaf or hard of hearing children and develop a network of support!
Contact us today to learn all about our Toddler and Early Intervention Programs happening year round at DePaul School!
Prepare Your Child With Our SAILL Preschool Program
We are so excited to launch SAILL (Speech And Integrated Language for Literacy) Preschool, a newly instituted preschool program with a separate private academic license. 
This intensive language-rich preschool is designed for children whose spoken language skills require consistent, targeted instruction and speech therapy in a full-day program. SAILL is for children in need of intensive speech and language services regardless of hearing loss.
This program offers small class sizes as well as speech and language therapy. SAILL is co-taught by an early childhood educator and a speech-language pathologist.
Participants will include preschool-age children with speech and language needs including but not limited to: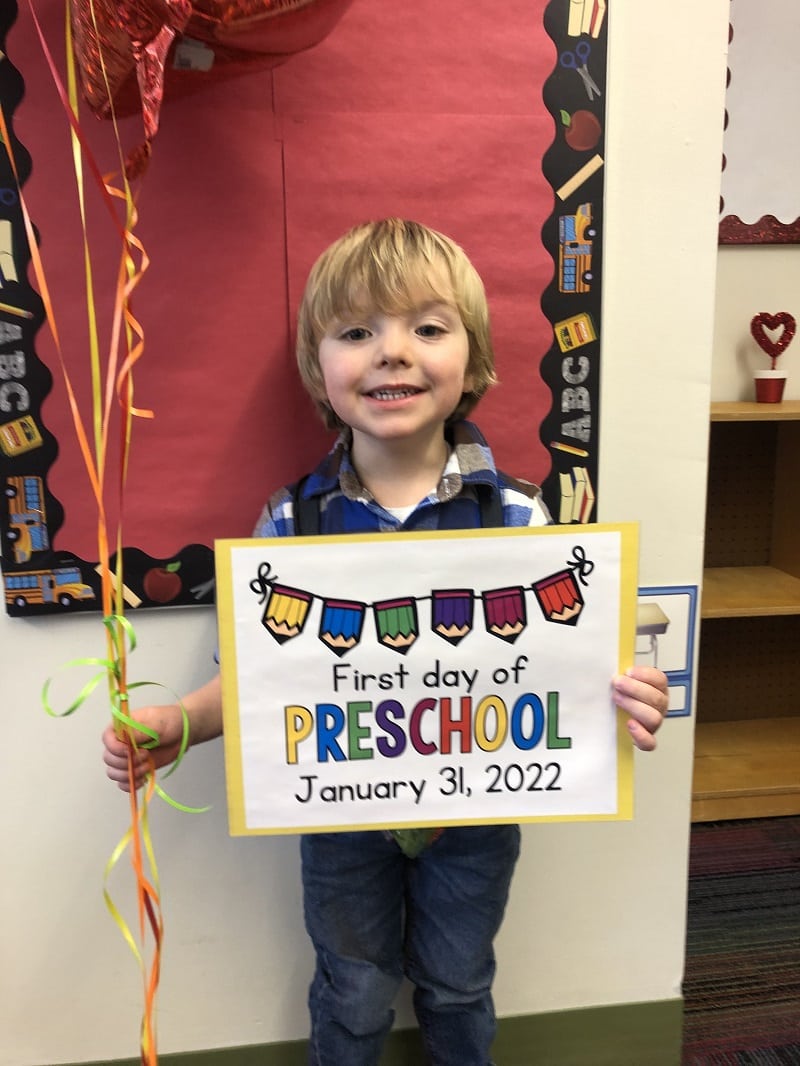 As their child's first and most important teachers, parents hold the key to unlocking their child's future.
DePaul School has been providing children who are deaf or hard of hearing with a full complement of supportive services since its inception in 1908.
DePaul School for Hearing & Speech has many collaborative partnerships and affiliations.
Thanks to generous donors, DePaul has been able to educate children who are deaf or hard of hearing for over 100 years.
from Alumni, Parents and Donors
Chad
Such an amazing school. 5 Stars isn't enough. My niece just finished her last year there and they taught her so much. The staff is so awesome and so patient. I would recommend this school to ANYBODY around the world with a hearing or speech issue.
Blakely
Awesome school with an awesome staff! My daughter loves going to school in the morning and her speech has improved tremendously since starting at DePaul. Can't say enough great things about this place.
Christopher
I could not have made it this far without your education and teaching in communication. It is up to each individual to use this privilege for their journey in life. It requires attentive manner and awareness to keep using this gift. Peace.
Marci
This school is amazing! They develop the children's listening and spoken language skills and encourage them to join their community school when they are ready!! Love love love!
See What Parents Say About Us
Meet Blakely and Jake. Their daughter, Anna, was born deaf... and is now getting ready to mainstream to her neighborhood school alongside her hearing peers! Blakely and Jake decided to move from Louisiana to Pittsburgh so Anna could attend DePaul School for Hearing and Speech to learn to listen and speak.
Meet Amanda. Her daughter, Samantha, is deaf. After learning to listen and speak at DePaul School for Hearing and Speech, Samantha is now thriving in her neighborhood high school!
Meet Elena LaQuatra, one of Pittsburgh's best on-air reporters (WTAE-TV) who just so happens to also be 100% deaf. Elena completely lost her hearing but, thanks to her education at DePaul School for Hearing and Speech, now talks FOR A LIVING!
Current students and alumni want to use their voices to tell you what it's like to learn to listen and speak at DePaul School for Hearing & Speech.