YOU can give a deaf child their voice! There are many ways to get involved and support our efforts to teach children who are deaf or hard of hearing to listen and speak. Here at DePaul School, your gift truly does speak volumes! Whether it be a charitable gift, an in kind donation, a monthly contribution, or a few hours of your time, the students of DePaul School for Hearing and Speech can continue to learn to listen and speak because of your generosity.
Our past students have found their voices in so many different fields - journalism, medicine, engineering, just to name a few. None of it would have been possible without the support DePaul School has received over the years. Find out how you can help our students find their voices today and into the future by clicking the links below.
We'd love to have you stop by for a visit to hear your gift in action! Let us know if you'd like to come in for a tour of the school and meet the students by emailing us at info@depaulhearingandspeech.org.
Featured Alumni Story - Jeannie
DePaul alumna Jeannie Choi has been up to some exciting things since transitioning from DePaul in 2005! Last year, she graduated from Allegheny College with a Bachelor of Science degree in Biology with aspirations of becoming a doctor!
After graduation, she took a gap year to travel throughout South Korea with her family. Soon after, Jeannie began working as a Research Technician at Children's Hospital, a job she refers to as a godsend because of the ideal location and relevance to her major. Her research focus is on Cystic Fibrosis, a disease on which she only knows the basics but one she is excited to learn more about!
Jeannie was diagnosed with bilateral severe hearing loss at age 3. Shortly after, she received a Cochlear Implant for her right ear. At the time, bilateral Cochlear Implants were not around so she just got her left Cochlear Implant 2 years ago.
Looking back on her time at DePaul, Jeannie says, "My best memories of DePaul are the people in it, especially the friends I made and the teachers who helped me flourish. The friends I gained at DePaul, even though we are well on different paths, we still talk once in a while because of the special connection we have in terms of being able to understand what it's like being hearing impaired. DePaul has truly helped me in terms of being able to assimilate into a public school where speaking is the norm and DePaul prepared me well for mainstreaming."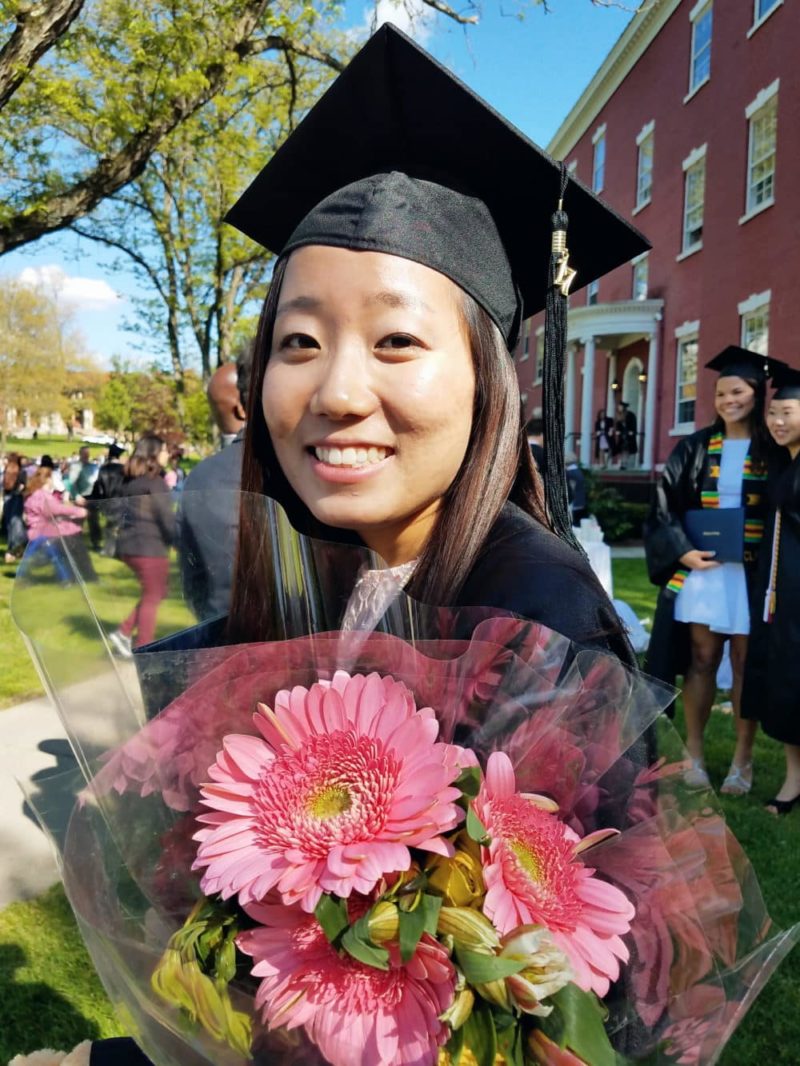 Featured Alumni Story - Caitlin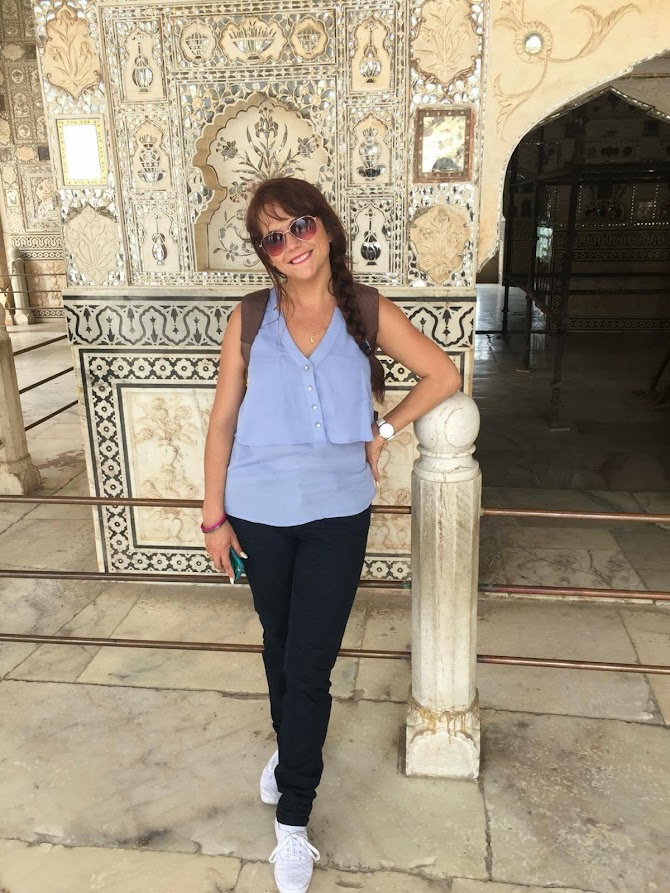 We are proud to feature Caitlin Baird in this Alumni Corner story! Caitlin is a DePaul School Alumni with profound hearing loss who is currently working at Bank of New York Mellon in downtown, Pittsburgh PA. She wears two cochlear implants and mainstreamed from DePaul School into the hearing world in 2002 when she was 12 years old. From there she went to graduate from high school, travel abroad to several countries such as Greece, Italy, England, and Turkey as part of her college studies, was accepted for several jobs, and got married.
"I don't think all these milestones would have been possible without DePaul and my cochlear implants," says Caitlin. "At the moment, I am happily married to my husband Sunny, who is from India. I traveled with Sunny to meet his family in India and they did not even question that I was hard of hearing... I blended right into their culture and their family for two weeks without a struggle, except Sunny did have to translate the Hindi language for me 90% of the time."
After several hearing tests at Children's hospital, it concluded that Caitlin had lost all of her hearing in both ears from an apparent overnight high fever at the age of two. Caitlin's parents had many questions and concerns with this diagnosis. They did research in the area and one day her mother found a phone book and was taken away by this particular ad "Make a child speak miracles!" at DePaul School for Hearing and Speech.
Caitlin came to DePaul School at the age of 3 with hearing aids but soon became a candidate for cochlear implants. Caitlin still recalls the moment of her implant activation:
"It was such an exciting and anxious moment for my parents, staff at DePaul School and myself. Even though I do not really remember this moment, I can tell you this was the beginning of my life! It came on with sounds of my parents and audiologist Pam Dickinson speaking, clapping, and cheering with joy and happiness. All twelve years of training and practicing in listening, speaking, and lip reading lead up to where I am today."
While Caitlin did have some struggles adjusting to the hearing culture, she credits DePaul School for instilling her confidence and being a self-advocate.   As she transitioned from middle school to high school, she led a very active social life becoming involved in various school functions, club activities, and receiving high honors. After high school, she attended La Roche University where she received a Bachelor of Arts degree in sociology and a minor in business in 2013.
"I am ending this story with deep gratitude that all of this was possible because of [the] miraculous staff and exceptional training at DePaul School for Hearing and Speech that was instilled in me," she says. "For those who worked so effortlessly to make this possible for me as well as my parents, I'm forever grateful." We are so proud of Caitlin and so excited to hear what the future holds for her!