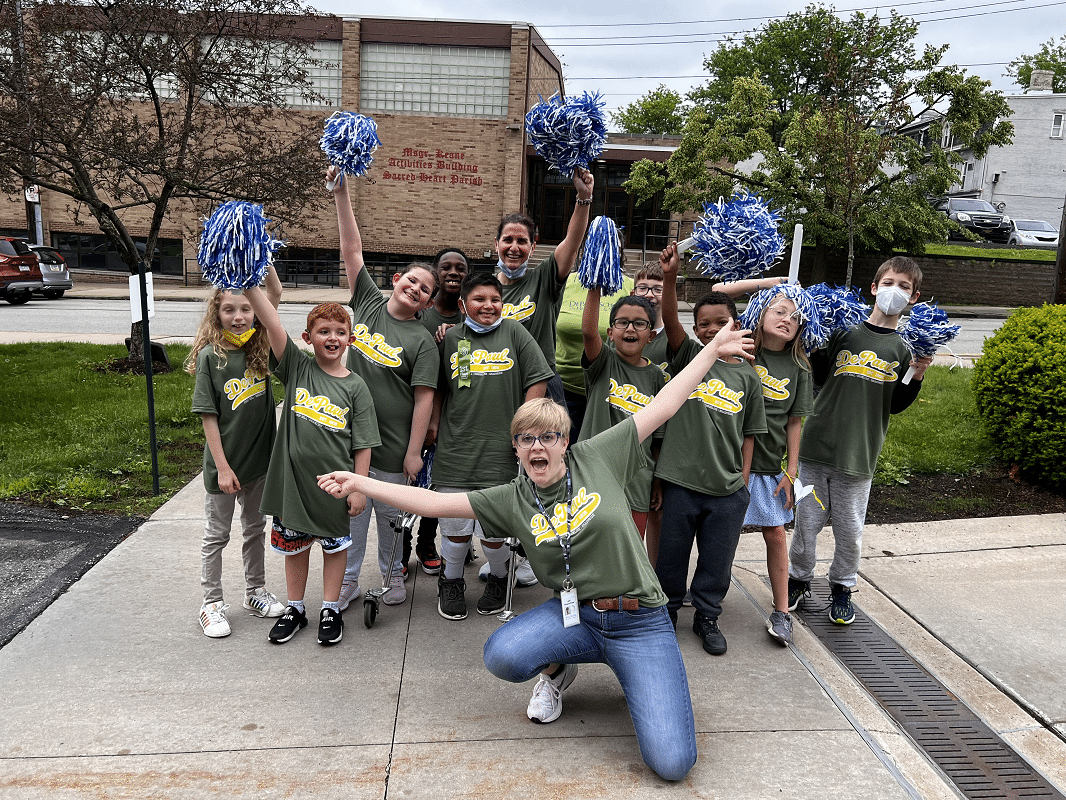 This year's 2023 Highmark Walk will be at Acrisure Stadium on Saturday, May 13th. Registered walkers who raise $30 or more will receive the 2023 DePaul t-shirt AND a Highmark t-shirt. Come walk & talk for a great cause!
Program Details
The Highmark Walk for a Healthy Community occurs annually. The money donated during this fundraiser benefits local health and human service agencies.
Only 60% of our operating costs at DePaul are covered by our state subsidy so your support is vital in ensuring our students have access to the specialized education they need in order to excel in the hearing and speaking world. When you or your team raise money for the Highmark Walk, it directly supports our goals and missions.
Did You Know…
Did you know that 100% of the money raised through the Highmark walk goes directly back to the participating organizations? This means all your donations and money you help raise for the DePaul team will go directly toward our programs.
Fun Facts
You can sign up as an individual or create a team.
If you create a team, you can challenge each other in soliciting donations. Turn it into a fun competition to see who can raise the most money!
The event is a great way to reconnect with alumni and alumni families, as well as current families.
There are lots of activities to do when you come down to the walk so make a day of it! Some of the Pittsburgh sports mascots make an appearance. If you or your kids like balloons, there are a lot of them. There is also a DJ who gets you pumped up for the walk and keeps you energized throughout the entire day.
All registered walkers who fundraise $30 or more will get a DePaul t-shirt AND a Highmark t-shirt.
Register
There are three ways to register. We can't wait to see and HEAR you there!
Donate
If you can't make it to the Highmark Walk this year but you're interested in donating to DePaul, here are a few options and ideas to help support our mission and vision.
One-time Monetary Donation
Planned Giving
Matching Gifts
The United Way Campaign
Event Sponsorship (like the Highmark Walk)
Direct Monthly Contribution to DePaul School
Give Big Pittsburgh
Corporate Partners
Click here for more information.
Contact Us
Every year, we look forward to Highmark Walk for a Healthy Community event. Post-pandemic, we are even more eager and excited to walk and talk with our DePaul supporters. Without you, our fantastic programs would not exist and we are profoundly appreciative of your support! If you have any questions about this event or our programs, please contact us!
Posted in
about
,
community
,
donors
,
for parents
,
Listening and Spoken Language
,
special event
and tagged
alumni
,
deaf
,
DePaul
,
DePaul alumni
,
Donations
,
Events
,
Highmark
,
mission
,
parents