Anna's Story, A Journey of Determination and Hope
Learning of your child's hearing loss can be overwhelming and heartbreaking. Any parent who receives news that their child will face struggles due to a disability is understandably worried and apprehensive about what the future holds. Let us help guide you on this journey by sharing a story of a little girl who started at DePaul School for Hearing & Speech three years ago, Anna.
Anna's parents learned of her profound hearing loss at six months old after she had the Auditory Brainstem Response (ABR) test. They were determined to give their daughter the best path possible. After much research, exploration, cochlear implants, and a cross-country move, her parents enrolled Anna in DePaul School for Hearing & Speech. While moving was a significant life change for the entire family, Anna's parents felt that their options were limited where they lived, and no other school compared to DePaul. Anna's parents' fortitude to help her get the best education, along with the highly trained teachers and staff at DePaul School for Hearing & Speech,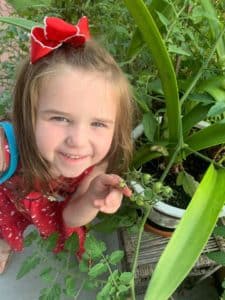 inevitably allowed her to succeed and excel in communicating, learning and becoming independent.
When Anna started at DePaul School for Hearing & Speech three years ago, she could barely speak and communicate. The school put together an expert team for Anna and they have worked diligently with her for three years.
Because Anna is doing so well, she is transitioning to her neighborhood school, South Fayette, and will be starting in the fall with her brother, sister and neighbors. It is a bittersweet time for Anna's family, but they are grateful for the years of prep work and teaching she's received which has prepared her to attend her neighborhood school.
To read more about Anna and her journey to DePaul, as well as her parent's testimonial on DePaul, click here. We would love to talk with you about DePaul School for Hearing & Speech. Please contact us with any questions you have about the school, success stories and our methods. Know that you are not alone in this process. The comprehensive support your child and his/her family receive from DePaul is remarkable.