How can I donate financially to DePaul?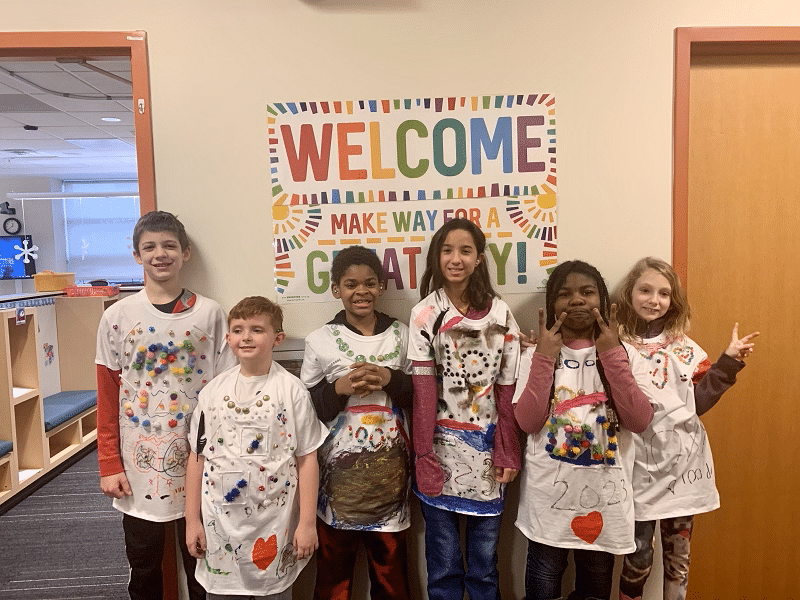 Why donate? 
At DePaul School, our students are indeed remarkable listeners and speakers, and this achievement wouldn't be attainable without the generous support of individuals like YOU! With only 60% of our operating costs being covered by state subsidies, your contributions are critical in guaranteeing our students receive the specialized education they require. Your support empowers our students to succeed!
Our Goal
In celebration of our 115th year, we are looking for 115 supporters to pledge to donate $15 or more monthly. This will be matched for a whole year!
Ongoing Gifts
Throughout our 115 years, we have met so many wonderful families and have forged lifelong friendships. An important part of DePaul's story is you, our supporters. Without your ongoing gifts, we wouldn't be able to fulfill our mission in educating our wonderful students.
Please consider an ongoing donation so that children who are deaf, hard of hearing, or who have severe speech delays may have the chance to listen, speak, and learn.
Give Monthly to DePaul
A $15 (or $30, $60 or more) per month gift will help provide much-needed classroom supplies, experiences for students, and help defray the cost of battery replacements.
Other Donation Options
One-time Donation
DePaul School for Hearing & Speech is one of the only schools in North America to offer speech and language services through 8th grade. Families usually exhaust all other local options for services before moving to Pittsburgh. This means every dollar helps a child learn to listen and speak! Your support gives our students a voice.
Planned Giving
By designating memorials, bequests, and estate gifts, you can directly shape the lives of students who are deaf or hard of hearing, providing them with the priceless gift of spoken language at DePaul. Planned Giving is a straightforward and impactful means to champion the future of listening and spoken language education at DePaul School. Your dedicated commitment to a planned gift establishes a lasting legacy of love for our students with hearing and speaking challenges. Your generosity transcends generations, ensuring a brighter future for these students and expanding the horizons of their communication skills.
Where do I donate?
Throughout our long history, we have helped thousands of children find their voices and navigate the hearing and speaking world. We appreciate generous donors like you!
There are two main ways to donate to DePaul:
Our Website
Click on the yellow donate button and complete your donation form via PayPal.
Give Big Pittsburgh
Sign up to be a monthly giver on Give Big Pittsburgh and have your monthly contributions doubled for a year by our matching fund! Keep watch on our social media channels on Tuesday, November 28, 2023 for #GivingTuesday, the national day of giving!
Contact Us
If you have any questions about our programs at DePaul, or, would like to learn more about donating, please reach out to us. We look forward to speaking with you.
Posted in
about
,
community
,
Donate
,
donors
,
for parents
,
fundraiser
,
Listening and Spoken Language
and tagged
deaf
,
DePaul
,
Donations
,
funding
,
fundraiser
,
parents
,
students
,
technology